OFFICE ROOM - TH Standard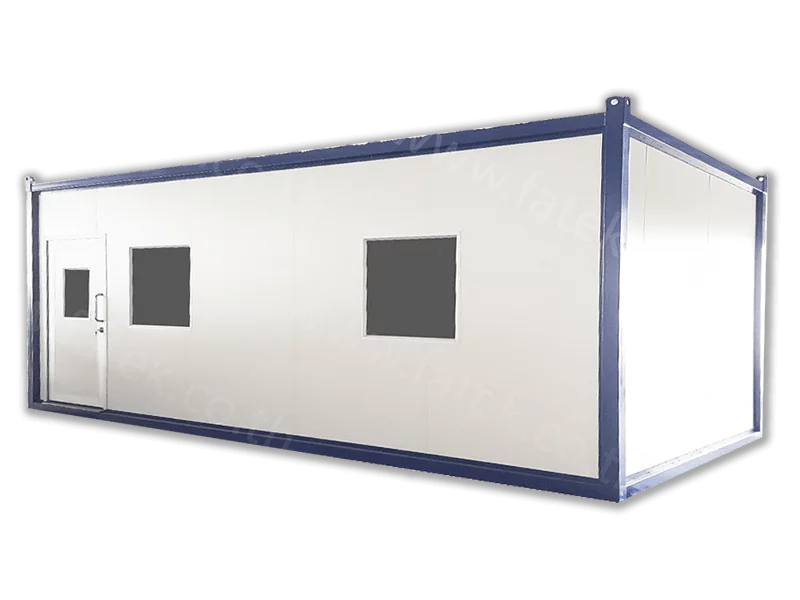 สำหรับไซส์งานก่อสร้างที่เน้นความเรียบหรูดูดี และต้องการพื้นที่สำหรับใช้งานที่กว้างมากขึ้นและอุปกรณ์ทุกชิ้นใหม่ทั้งตู้ แนะนำตู้สำนักงานสำเร็จรูป-ตู้ประกอบใหม่ 100% ทั้งตู้โครงสร้างเหล็กพ่นกันสนิมคุณภาพสูงจากต่างประเทศ ผนัง SANDWICH PANEL บุฉนวน PS FOAM กันความร้อน สีเคลือบผิวเหล็ก มาตรฐานอุตสาหกรรม
ตู้ออฟฟิศสำเร็จรูป
ขนาด :
ตามที่ลูกค้าต้องการ
ราคาสินค้า :
ติดต่อเจ้าหน้าที่
การจัดส่ง :
รถเฮี๊ยบติดเครน 6 ล้อ
รายละเอียดตัวสินค้า :
ผนังด้านในประกอบด้วยแผ่นฉนวนสำเร็จรูป Sandwich Panel
หลังคาประกอบด้วยแผ่นฉนวนสำเร็จรูป Sandwich Panel
ประตูฉนวนกันความร้อนสวิง จำนวน 1 ชุด
หน้าต่างบานปิดตาย จำนวน 2 ชุด
ไฟฟ้าแสงสว่างภายใน จำนวน 2 จุด พร้อมสวิทช์ไฟ 1 จุด
พัดลมระบายอากาศ จำนวน 1 ตัว
เต้ารับไฟฟ้า จำนวน 2 จุด
ตู้ควบคุมไฟฟ้า จำนวน 1 ชุด
พื้นเป็นวีว่าบอร์ด ปูทับด้วยกระเบื้องยาง
ข้างในเก็บด้วยอลูมิเนียม
มีทั้งแบบมีแอร์ และไม่มีแอร์
Shipping

Delivery service available in Thailand.
We have a delivery service to customers nationwide with a delivery charge based on distance, the salesperson will notify you of the cost.

Can come to pick up at the factory
You can come to pick up the product yourself at our factory. To save cost Or if it's not convenient, you can use the service to deliver products to you all over the country.

Check the quality before delivery.
All of our quality check (QC) before shipping to your hands. To ensure that You will receive good quality products.
Our Company
Standard certified by SGS
SGS Certificate that show our processes, systems or services are compliant with national and international regulations and standards.
Consult & Questions FREE!
Questions about the insulated panels
Questions about installation cold rooms, processing room, etc.
Questions about product information.
Consult with us because we are "Professional"