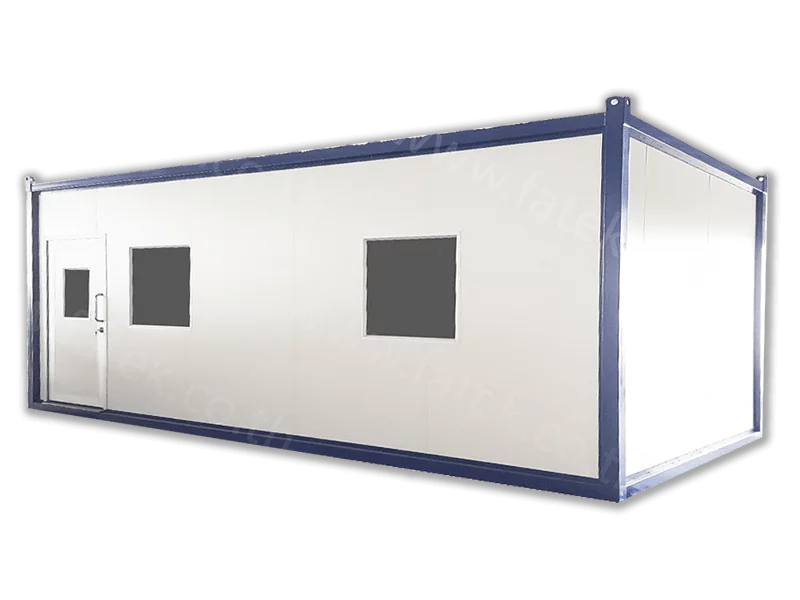 For construction sizes that emphasize elegance and good looks and need more space for use and more equipment, all new, the whole cabinet Introducing ready-made office cabinets – 100% new assembly cabinets, both high-quality rust-proof sprayed steel structure cabinets, SANDWICH PANEL, coated steel paint. industry standard
Container Office
Size:
According to the customer's request
Product price:
contact staff
Delivery :
Hiab Crane
Product details :
The inner wall consists of pre-insulated sandwich panels.
The roof consists of pre-insulated sandwich panels.
Swing insulation door, 1 set
2 sets of casement windows
2 internal lighting with 1 light switch
1 ventilation fan
2 electrical sockets
1 set of electrical control cabinets
The floor is viva board. covered with rubber tiles
The inside is aluminum.
There are both air-conditioned and non-air-conditioned.
Shipping

Delivery service available in Thailand.
We have a delivery service to customers nationwide with a delivery charge based on distance, the salesperson will notify you of the cost.

Can come to pick up at the factory
You can come to pick up the product yourself at our factory. To save cost Or if it's not convenient, you can use the service to deliver products to you all over the country.

Check the quality before delivery.
All of our quality check (QC) before shipping to your hands. To ensure that You will receive good quality products.
Our Company
Standard certified by SGS
SGS Certificate that show our processes, systems or services are compliant with national and international regulations and standards.
Consult & Questions FREE!
Questions about the insulated panels
Questions about installation cold rooms, processing room, etc.
Questions about product information.
Consult with us because we are "Professional"